With rising interest rates and rising home prices the affordability gap keeps growing causing a slowdown in purchases. Home ownership is already 13% more expensive than last year. More rate increases will diminish buyer's buying power, further slowing down the sales pace. Indecisive buyers will soon be priced out of their preferred price range. At the same time, a strong economy will prohibit a market correction in the near future and the tight inventory will continue to drive up prices… just a little slower.
National job creation continues to be on pace for a net gain of 2.6M jobs through year end compared to 2.2M in 2017. This will be the 8th consecutive year with annual increases of more than 2M jobs, which is a sign of a strong economy. National unemployment of 3.7% is the lowest since December 2000.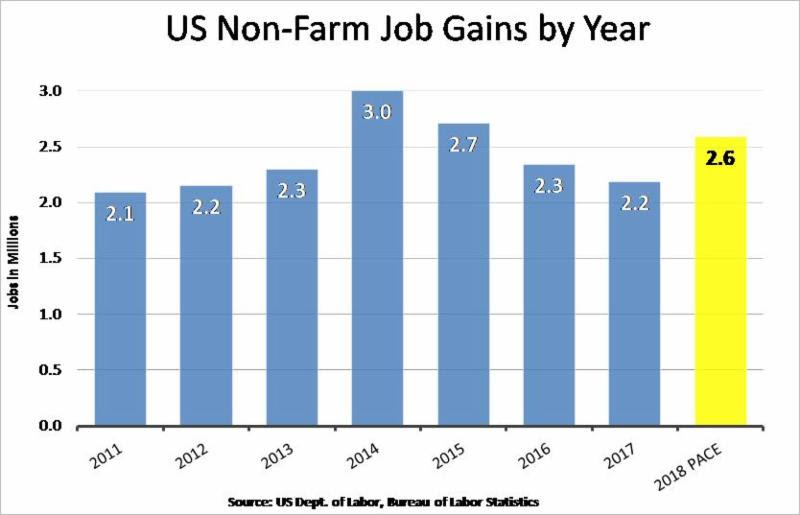 New Jersey saw a similar trend of job growth resulting in the lowest unemployment rate in 11 years, dropping from the cyclical high of 9.4% in 2009 to 4.2% today.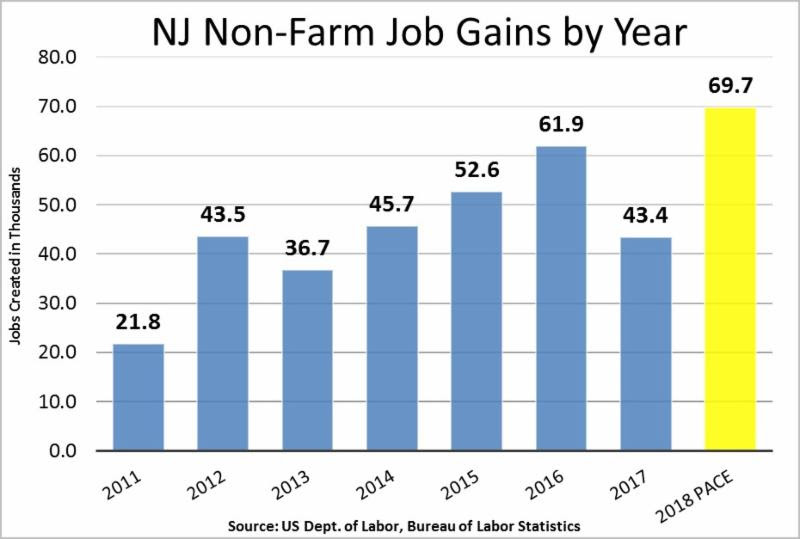 Home Sales Activity has increased in October by just 1% compared to last year despite of the strengthening economy. Almost 50% of NJ markets have seen a decline in the pace of home sales on a year-to-date basis. However, that is not equal across all price points. Contract activity for homes priced below 400K has declined significantly due to rising interest rates, making home buying of "starter homes" difficult. By an almost equal amount contract activity between 400K-600K has increased over last year. Sales activity over 600K remained stagnant.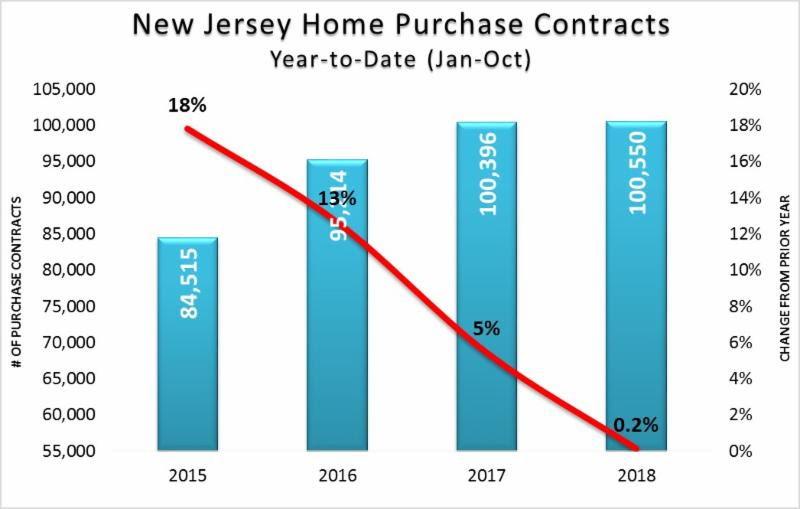 NJ Unsold Inventory saw the first increase since 2014 but only with a 1% change over the same month last year. Even with this slight increase, inventory has decreased by almost 45% compared to the cyclical high in 2011, limiting choices for buyers, which is one reason why prices will not plummet with rising interest rates. Inventory still equates to 4.3 months of sales.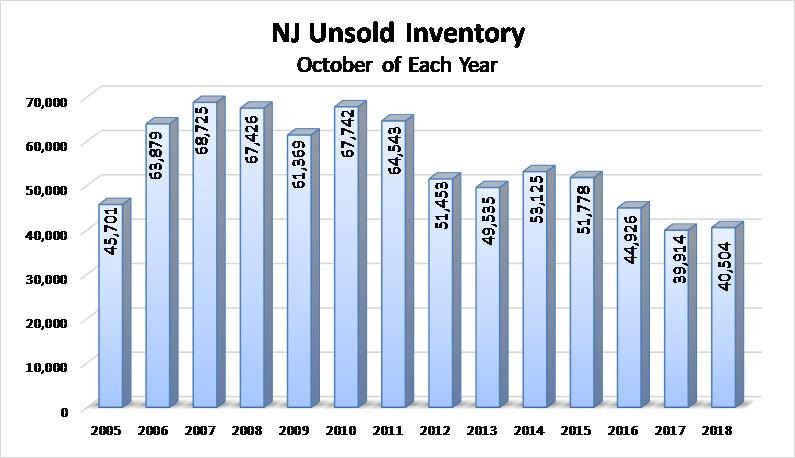 Bergen County NJMLS reports that for the month of October, Y-O-Y Residential Closed Sales increased by 1.8%, a small turnaround from the previous month with a decrease of 7.9%. Taking the annual record increase of 4.4% in 2017 over 2016 into account, the 2018 Y-T-D sales pace is still significantly decreasing, showing a Y-T-D increase of only 1%.
Y-T-D Residential Pending Sales increased by only 0.8%. The Y-O-Y activity in October was higher with Open House Counts up by 6.1%, trying to advertise the little inventory that is left. Low Inventory also meant not much to show – Agent Key Box Showings declined by 7.1%. Also the public got frustrated – NJMLS.com hits saw a decrease of 1%.
Houses were selling faster in October as the Average Days-on-Market of active listings dropped by 2.7% to 71 days (up from 60 days in September). Consequently, the Active Inventory was 4.1% lower in October 2018 compared to last year as homes kept selling faster.
With only a few weeks left before the holidays, less inventory and houses selling faster, Y-O-Y Residential Median Sold Price increased in October by 3.9% and the market continued to remain in favor of sellers with only 4mo of inventory, slightly up from 3.8mo last year. (<5-6mo of inventory = seller's market and >5-6mo of inventory = buyer's market).
Mortgage Rates have slightly decreased to 4.8% after hitting a high of 4.9% in prior weeks. Rates are about 1%-point higher than last year at this time, decreasing a Buyer's buying power significantly. The rate increase of 1%-point equals a 9% increase to the monthly mortgage cost. Add the rise in home values of about 4%, home ownership is 13% more costly today than a year ago!